Let the sun shine in
Silver is proving itself in the making of the world's most efficient solar panels – and research is producing ever-more advanced technology to help keep the cost down
Watching the sun's golden rays glint off a solar panel, few would suspect it's not gold but actually silver that makes this technology an efficient source of renewable energy. Sturt Daley of SIMEC Energy Australia has been up close and personal with 780,000 solar panels as project manager of SIMEC's Cultana Solar Farm at Whyalla.


"I've certainly put a few of them up and we've worked with a lot with manufacturers and suppliers around the world," Daley says.
In its role as a project developer and seller of electricity, SIMEC Energy has designed Cultana as a 280MW solar farm over two sites, creating 700 jobs and "lots of local and indigenous upskilling". The plant will produce approximately 600GW of power a year, enough to light up 100,000 homes.
Suntech is supplying the panels, which will create electrons from the sun's energy. What enables a modern panel to do that so efficiently is, among other things, about 20g of silver, a mineral mined in SA.


Daley, says the silver component of panels represents about 6 per cent of the total cost of a panel. "Silver has the highest electrical and thermal conductivity of any element on the face of the Earth," he says "It's a unique mineral that simply does it the best and it's resistant to corrosion at most moisture levels, unlike other material."


A silver paste is created to lay inside the panels, sitting underneath layers of silicon, and is used to collect the electrons generated and to distribute them as a direct current. "Silver has superior resistivity – the collection of electricity – which increases the potential sunlight being captured and energy that can be passed on," Daley says.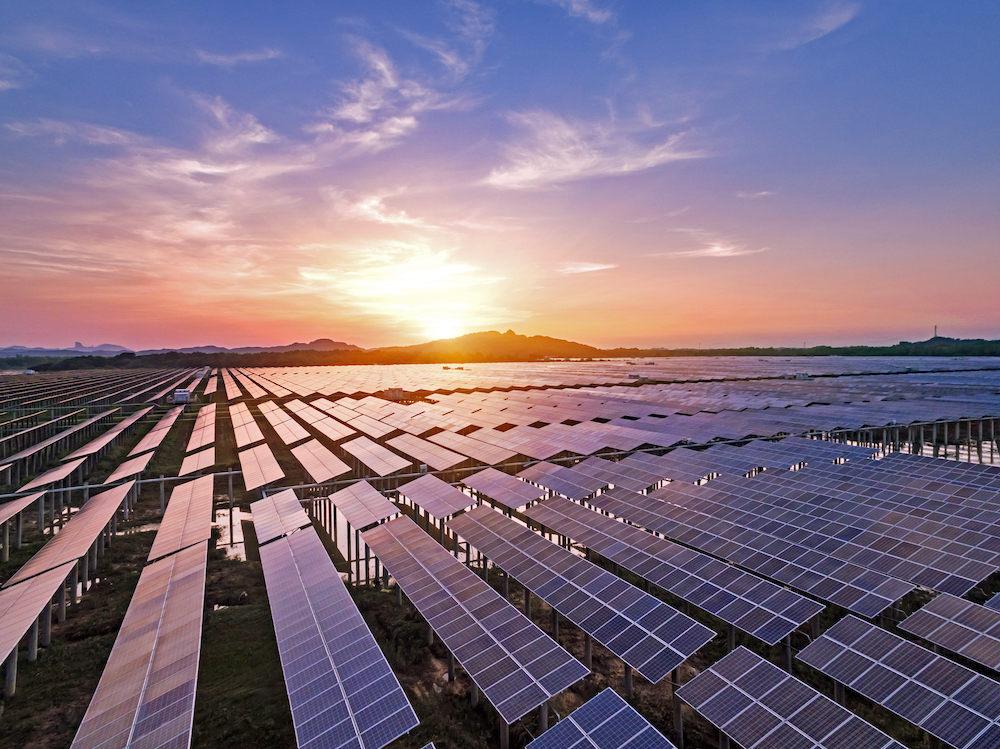 Ongoing research is producing ever more efficient technology. "Technical developments are leading to better efficiency of use of silver in solar panels, which means ... the price of the panel comes down," he says.


Solar panels represent an estimated 13 per cent of all silver industrial demand globally. Australia has the third largest silver resources and is No.6 for production worldwide. The country is also taking part in research and development. "We are now moving into a bifacial solar panel, which has the ability to collect sun directly on the front as well as ground reflection on the back of it, which means we are doing more with the available land," Daley says.


Cultana is the first large solar farm for SIMEC Energy, but Daley says it will be the first of many. The project will also trial a new technique in which the saltbush vegetation is rolled flat rather than grading it to clear the land, reducing dust and minimising the loss of native vegetation.
The farm will help supply green energy to the Whyalla Steelworks, owned by Sanjeev Gupta's GFG Alliance, of which SIMEC is a part. Generating green energy for customers is SIMEC's goal and solar farms generate decades of carbon-free electricity. "At the moment, renewables are by far the most cost effective mechanism to generate electricity," Daley says.