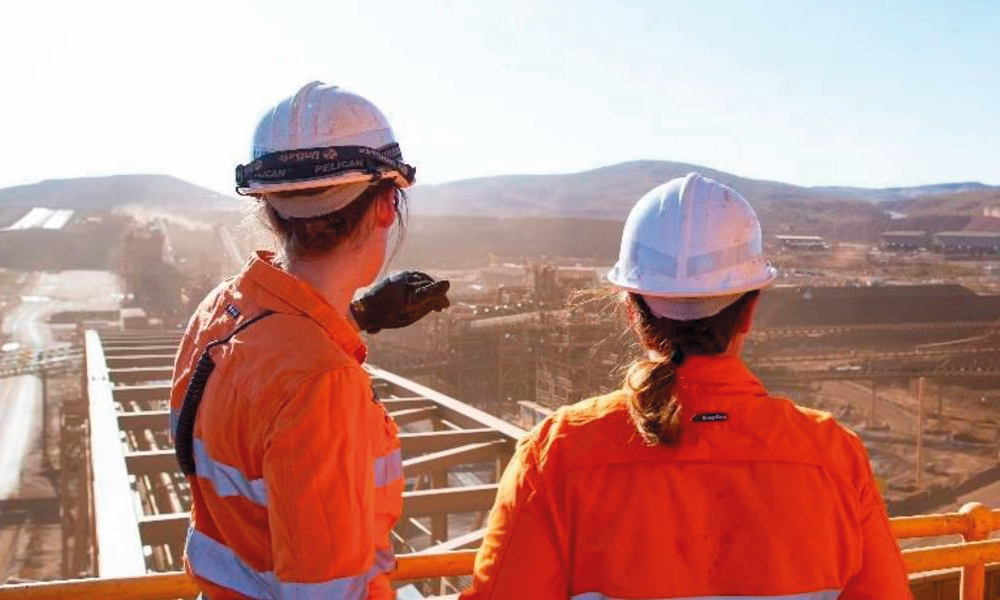 Future thinkers in today's world
New life is being breathed into one of South Australia's most iconic generational assets: Olympic Dam
Despite the fact Olympic Dam taps the world's fourth-largest copper deposit – and sits on the largest single deposit of uranium in the world – it's not a place that registers a huge amount of awareness for many South Australians. But, as one of the world's largest underground mines, with a workforce of around 4000 people, the extensive underground plant is South Australia's mightiest ongoing generational asset – and it's not an asset that's running out.
The population continues to have strong demand for copper, silver, gold and uranium, which means even 32-year-old sites like Olympic Dam remain relevant and vital, and must continually evolve.
"Mining's an old game," says Andrew Howie, head of asset projects South Australian Chamber of Mines & Energy Annual Sponsors at Olympic Dam. "A lot of our projects are looking at process plant areas and asking, 'Do we have the appropriate technology? Do we update?' It's not a wholesale replacement of the underlying processes it's about gauging what are the most sensible investments."
Renewal of three critical components at Olympic Dam – the copper refinery, the M6 pipeline and the airport – has been overseen by Howie and his team. Updating the refinery has involved the implementation of an automated crane and robotic systems. "The new technology is going to reduce the costs of the operation, and new machines will allow more efficient operation of the refinery," Howie says.
The M6 is a 96km-long pipeline connecting the Borefields north of Marree with Olympic Dam's desalination plant. "It's a critical asset that has served us well for decades," Howie says. "Its replacement mitigates the risk of pipeline breakages and safeguards supply to the mine and local community."
The third project already underway is the construction of a new airport, which is being extended to support 100-seater jets, with the potential for further expansion.
More exciting future growth looks promising as the team progresses the Olympic Dam Resource Development Strategy, which would underpin a proposed staged modernisation and growth for operations. This will, ultimately support a significant increase in production over the next 25 years.