Don't fence me in
How Neutrog and Hillgrove Resources went from mutual enmity to mutual co-operation and brought the rest of the community with them
Being a good neighbour is not always easy. It takes hard work, good communication and a little give and take.
As the manufacturer of biological fertilisers – mostly made from chicken poo – Neutrog, at Kanmantoo, knows how it feels to be branded a "bad neighbour" as well as experiencing difficult behaviour from over the fence.


"We had some significant issues in the early 1990s including the smell associated with large-scale composting," says Neutrog managing director Angus Irwin.
"We used to take dead chooks on to this site and you could smell them up to 15km away, so we were not very well liked."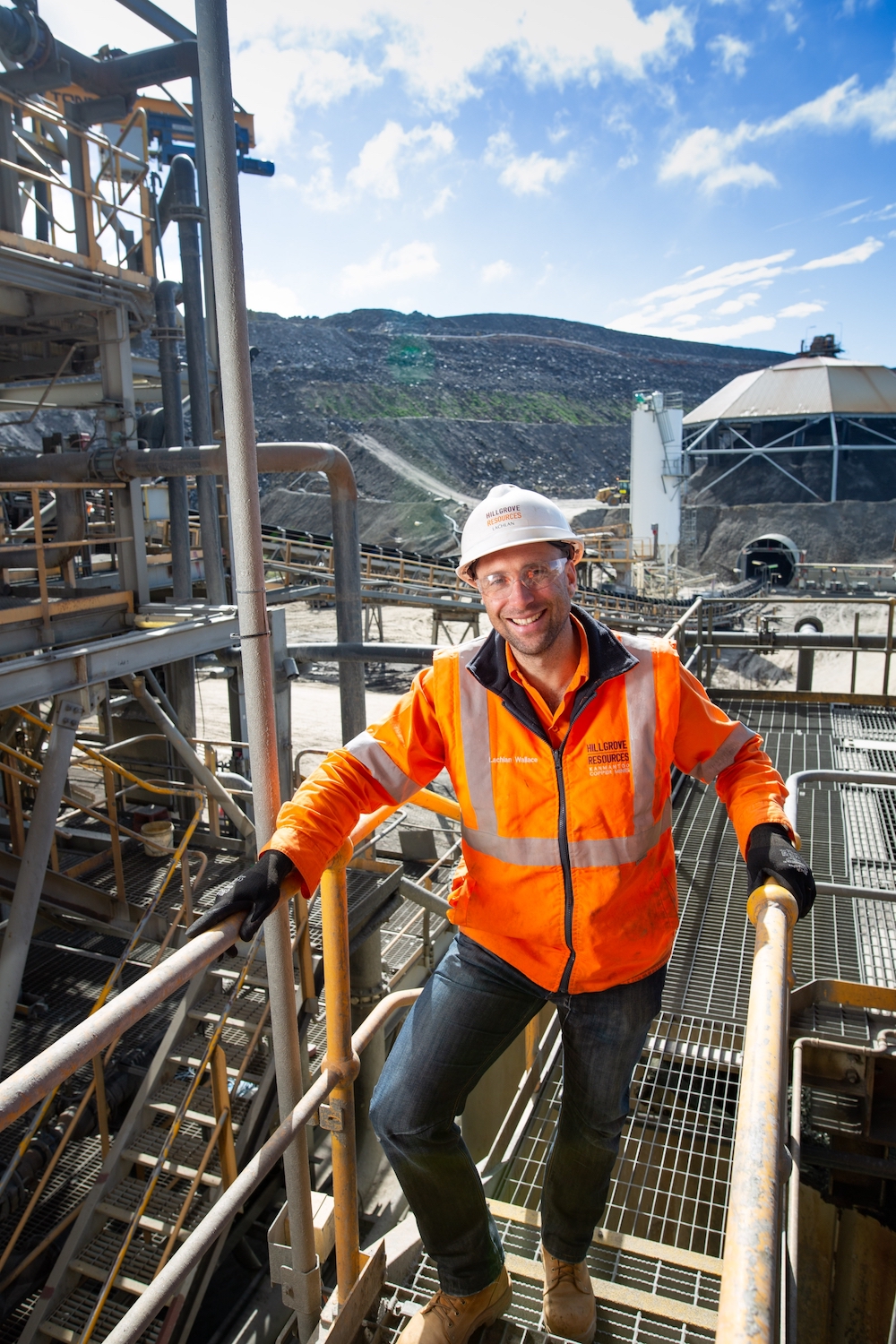 Then came mining company Hillgrove Resources to begin exploration right next door on what had been a copper mine in the 1970s. Neutrog had set up on 20ha of the former BHP site in 1988. Hillgrove was given permission to explore and assess the surrounding area in the early 2000s, and in 2011 began mining copper and gold.
"When Hillgrove came on, they were blowing things up fairly regularly and closing roads during the blasts as part of their safety exclusion zone," Irwin says.
"(They) said we needed to build some bomb shelters and climb into them each day – true story."
Tensions in the neighbourhood might have escalated if not for changes at Hillgrove, leading to an inclusive approach to community relations and forming the basis for coexistence often held up as an exemplar in the industry.
"It's terrific, now," Irwin says. "They've been unbelievable. They ended up leasing some land of ours and then, in the last few years they invited us to join the Kanmantoo-Callington Community Consultative Committee (K4C) which was set up when mining was first considered.
"(It's) just a terrific initiative to enable the community to come along and vent – whether it's about us or them – there's great communication and it's helped us establish a better relationship with them, as well."
The co-operation has led to Hillgrove loaning Neutrog heavy equipment and even excavating part of the Neutrog site for a new composting area. The bottom line at Neutrog is also looking healthy; the company has grown about 15 per cent, month on month, in recent years.
At Hillgrove Resources, CEO and managing director Lachlan Wallace takes consultation and forward planning seriously, above and beyond basic regulations.
"All mining companies have a requirement to establish a consultation process with their near neighbours and stakeholders," Wallace says. "Back in 2008, we established a consultative committee which provided a forum for us to provide updates about the site activities, and take on board concerns and questions people may have. Over the years this consultation has expanded to not only focus on the mine, but the broader concerns of the community, including other industrial activities in the area, including Neutrog. Irwin commends the process. "To be able to front up to the community like that was remarkable."
Wallace says that the broadened scope of the K4C empowered the committee to address regional scale issues impacting the community and has resulted in numerous examples of local businesses working together to collectively improve local amenity, as well as a forward looking plan that considers how the existence of mining in the region could leave a positive legacy long after mining ceases.
Wallace says the K4C Master Plan, launched in 2019, is a deliberate effort of words and deeds to reverse the often poor public understanding of mining.
"I think the image of the mining industry is probably a bit outdated in the community – some of the work being done by companies in Australia is fantastic," he says. "We have actively sought to flip the script on it, in regards to consultation, because our future lies in further exploration and development in and around Kanmantoo and the broader South East."


"Delivering on our promises to rehabilitate the site at the end was one of the things that really demonstrated we were serious about the promises we had made." Hillgrove is not bankrolling these projects but it is helping facilitate the work.